Frequently Asked Questions
What do I need to get started?
Sign up with your email address and follow the step by step process. You will need your audio in mp3 format, as well as artwork to the specifications of 3000 x 3000 pixels, JPG file and RGB colour formatted.
---
How much does distribution cost with Highvibes?
With HIGHVIBES Distribution, you can distribute unlimited music to all the major online stores for free
---
How do I create a new release?
Once you've signed up and logged into your Highvibes account, you can click on Release New Single or Release New Album/Ep to start uploading your music.
---
Will HIGHVIBES take any of my royalties?
Yes. We would keep 10% of everything you earn in royalties.
---
How do I get paid for my music?
You can withdraw your royalties via the Artist Portal.
Funds would be sent to your Bank Account within 1 week.
---
How much will I get paid?
The royalty returns on streams is approximately 0.003p per stream, but may vary in different territories. The amount paid for downloads will also vary, as stores take a commission between 10-30%. 8% is automatically taken by the PRS and then there is around 3-5% variance in bank charges when they send the royalties over. VAT is not applicable on royalties.
---
How do I view my sales data & earnings?
To view your sales data and royalty earnings, just log into your Artist Portal, and then choose either 'Sales Report' or 'Sales Trends'.
---
How long does it take to release my music?
Your release can be live in iTunes within 3 working days of Uploading, however we do generally advise to allow up to 3 weeks for all stores to become live.Please remember these are approximate timeframes and should be used as guidelines only.
---
Do you work with music videos?
Yes we do. You can set up a Vevo channel and upload a music video to be distributed to the platform.
---
Can I edit my release after it's been confirmed?
If you need to edit your release you can do so for free until it has been quality checked and sent to stores by Highvibes. If we see a mistake or problem with the release we will send you an email and you can update free of charge.
---
How do I move my music from another distributor to HIGHVIBES?
So you want to leave your current distributor and move your music to HIGHVIBES? We don't blame you!
Contact- support@highvibesdistribution.com & we will assist in facilitating the move.
---
Do you offer Publishing Administration?
Yes, we do. Read more about our Publishing Service here - publishing
---
How to be featured on our socials?
If you have an upcoming release and wish to be featured on our socials, drop us an email on support@highvibesdistribution.com
In this email, please include an up-to-date EPK as well as any visual assets and additional information which may be of interest. The social team will see if it can be incorporated in the schedule.
---
Does HIGHVIBES Handle Tax Forms and Withholding?
HIGHVIBES is unable to offer tax advice and we suggest consulting a tax professional for any questions about your tax forms.
Please note that we are not licensed tax professionals, and it is ultimately your responsibility to include the appropriate information.
For more information on this, visit www.irs.gov.
---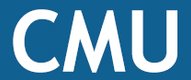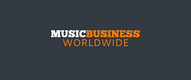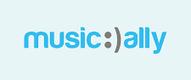 Distribution (Re) Defined
Tech I Monetization I Marketing
A R T I S T S P O T L I G H T
COLLECT REVENUE ON YOUTUBE, INSTAGRAM & FACEBOOK